About Us:
Welcome to PSB Fitness! PSB Fitness is a community of young students that offers the finest gym membership with personal training programs at the best possible price and location – One of the Best Student Friendly Gyms Near Sheridan College.
We focus on bringing quality and affordable gym services and a one-on-one mentorship opportunity from our highly trained coaches and trainers working around the clock to ensure students take their fitness to the next level – with no ADDITIONAL cost to YOU!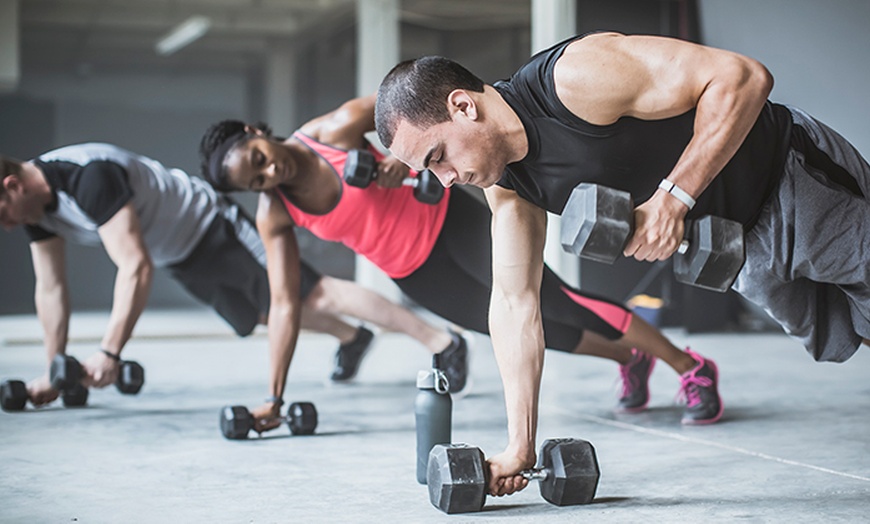 About Our Team:

PSB Fitness is founded by two Sheridan Graduates, Jessie and Matt. Matt is an experienced and certified personal trainer with 5 years of experience and Jessie has 7 years of experience as a Goodlife Fitness instructor.
We offer our services at two Sheridan Colleges – The Davis Campus in Brampton, and The HMC in Mississauga, Ontario. PSB Fitness is open 24 hours, 7 days a week! Our Mission is to be one of the Best Student Friendly Gyms Near Sheridan College.
What you get with one subscription:

– Boxing classes
– Yoga classes
– Group exercise classes
– Access to the basketball court
– Virtual Classes
– Free wifi
– Personal Training
– Healthy Food Plan
About Price:

As a student-friendly gym, we ensure our students save the maximum, check our pricing below:
Starter Pack – $14.99/bi-weekly
– Access to Both Locations
– One Membership per person
– $0.00 Locker
– Access to FREE Virtual Classes
– Free Wifi
– 24/7 Access
– Access to the basketball court
Advanced Pack – $24.99/bi-weekly
– All the features of the Starter Pack
+
– FREE Boxing Classes
– Complimentary Yoga Classes
– Personal Training (4 Classes, Once per Week)
Pro Pack – $39.99/bi-weekly
– All the features of the Advanced Pack
+
– One-on-one coaching from Matt or Jessie (Until Membership Expires)
– Personalized diet plans
– 50% Discount on Food Offered by Us.
The Ultimate Student Friendly Location

1) Located near Square One: We are located at the HMC in Mississauga close to the ultimate Square One Mall. With hundreds of restaurants, shopping centres, and food courts nearby, and at the heart of Mississauga.
2) Davis Campus: Conveniently located Close to Bus Stops and with Free Parking Space. The Brampton Shopping Centre is close by and is only 20 Minute Drive from the HMC in Mississauga.
Exclusive Promotional Offer for Sheridan Students

– Complimentary one-on-one training with Matt or Jessie on STARTER & ADVANCE Package for 6 Months.
– One Month Fee Waived off for PRO Pack
All you have to do is bring your buddy and sign up for the ADVANCE OR PRO Pack
– Offer Valid Until January 1st, 2023 so Take Advantage TODAY!
Fill Out The Form & Subscribe to PSB Digital

– Stay Connected with the PSB Fitness Family
– Don't Lose out on the promotional offers that we send out
– FREE Information, Health & Fitness Tips
– Get A Free TRIAL OF ANY PACKAGE or Link To Our Virtual Class
Our Commitment as a Student Friendly Gym Near Sheridan College
PSB Fitness is committed to providing excellent and affordable gym services to Students in the GTA. As a student friendly gym near Sheridan College, we know that you want the best fitness training program that enables you to live a healthier lifestyle. Experience an ever-growing strong community of students who believe in helping each other out. We connect, network, and engage in meaningful conversations. Take advantage of all the services that we offer, with you as our main priority. We take pride in calling ourselves the Most Student Friendly Gyms Near Sheridan College
We Want To Hear From You!
Join us LIVE In Action at the PSB Fitness in Davis Campus or HMC and ask us any questions you have regarding any of our fitness programs. We will help you find the best program suitable for your needs, and take your fitness journey forward!
Learn More About Sheridan College:
https://www.sheridancollege.ca/